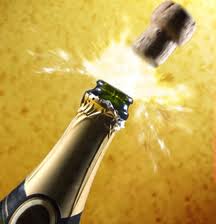 E-Learning Age, the magazine which organises the UK's E-Learning Awards has announced that e2train – the supplier of learning, performance, talent management and succession planning technologies – has signed up as exclusive sponsors of the event's champagne reception.
The E-Learning Awards (www.elearningage.co.uk/categories.aspx) – which, this year, incorporate 17 categories – are open to anyone around the world. Last year, they attracted entries from over 17 different countries and from organisations of all sizes.
Comment: In these challenging economic times, it's always encouraging to find a company in the learning technologies world that is more than happy to let the champagne flow freely.