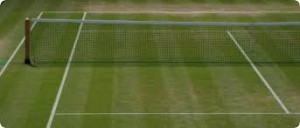 Silver Fox often work with their clients to match their particular labelling needs. On this occasion the Silver Fox team was put to the challenge, by a well-known tennis club in London SW19. Specially developed for that club's particular needs, tape contains the words 'BLOWN FIBRE', accompanied by the 'Warning' logo, in black with a yellow background.
Nick Michaelson, CEO of Silver Fox, commented: "Because we have also pre-perforated the roll of tape at fixed intervals, it has enabled the installer to remove an exact amount suitable to wrap round the blown fibre tube and so quickly apply it.  This saves a lot of time and material – and allows the engineer to produce a very good quality job. 
"This adds to the growing range of optical fibre solutions offered by Silver Fox, including the new optical fibre flag labels for ideal for optical patch cables." 
Silver Fox, a leading UK manufacturer of labelling solutions, manufactures all of its many ranges of labels in the UK. Its products are routinely used in the Oil & Gas, Power, Rail and Data & Telecoms industries worldwide – and now, in the Sports sector too. 
Other products in Silver Fox's tape range are extensively used in the offshore oil and gas sector. Its optical fibre flag labels, though, are particularly used for optical fibre patch leads within the data and telecoms sector.