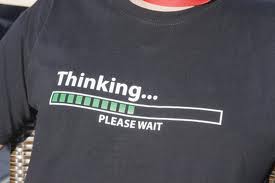 According to a survey commissioned by Google and carried out in January this year, organisations' chief financial officers (CFOs) are becoming more involved in IT decisions. The survey (http://www.computing.co.uk/ctg/news/2164416/google-survey-cfos-set-bigger-decisions#ixzz1qWaMcRvb) showed that half of the respondents believe that increased levels of cloud adoption will result in the closer involvement of the CFO in areas more traditionally reserved for the chief information officer (CIO).
According to Google, this reflects the perception in the boardroom that IT has become more central to the business since the advent of cloud computing – and some 68 per cent of respondents said that their company has either already implemented cloud services or plans to implement them. Two-thirds of the 100 senior UK financial decision makers surveyed believe the cloud increases the IT department's contribution to corporate strategy. A similar proportion (69 per cent) of those surveyed believe that cloud computing increases the IT department's ability to innovate.
The findings also suggest that the cloud is becoming a more feasible proposition for large enterprises, some of which have been reluctant to allow their data to be stored off-premise because of security and jurisdictional fears.
Thomas Davies, head of Google Enterprise for the UK and Ireland, has commented that, up to now, enterprise cloud adoption has been largely driven by the IT function but things appear to be changing – with CFOs, COOs and CEOs becoming involved in these decisions. The strategically significant role that the cloud can play within an organisation in terms of driving innovation and productivity is making it an increasingly attractive option for businesses that want to remain competitive and agile. He said: "The fact that 93 per cent of surveyed CFOs believed that cloud computing would be important to the success of their company in the next year to 18 months underlines that the board has woken up to the benefits of the cloud."
Comment: Business intelligence (BI) specialist LogiXML spotted this trend some time ago – hence it has pioneered the development of fully web-delivered reporting and BI environments. Since its product has a web-based architecture, it can – and does – deploy the Logi Info engine on any cloud technology.
Traditionally, reporting and BI was IT-centric. In other words, an organisation's IT department was in charge of delivering reports to the user – or the consumer – of that output. However, as the workforce has become increasingly sophisticated in terms of data – and especially as more people want that analysed data delivered via mobile technology – so the actual consumer of that information wants to interact with the data and develop individualised reports for themselves. Moreover, as users surf the web, they're beginning to want more sophisticated visuals along with richer interfaces and outputs. This trend – towards self-service – seems to confirm the findings of the Google-commissioned survey.