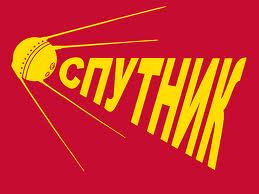 The western learning and publishing industries are being urged to experience their own 'Sputnik effect' – 50 years after President Kennedy committed the US to win the Space Race after being surprised by the initial success of the USSR's 'Sputniks'.
This call comes in a whitepaper published by the online and mobile learning solutions provider, eXact learning solutions. The whitepaper – available from http://gnstx.gr/fDI – argues that western corporate learning industry leaders need similar vision and commitment if they are to help their organisations continue to survive global competition effectively from the emerging world's labour and educational markets. It draws parallels between the world's historic industry challenges – such as the one faced by the US aerospace industry during the Cold War – and the peculiar challenges and opportunities currently facing the West's publishers and learning technologies developers as they try to help the West survive increasing competition, both for appropriately skilled workers and for business in global markets.
The USSR launching the Sputnik in 1957 – becoming the first nation into space – gave the American aerospace industry a wake-up call. According to the whitepaper, the West's corporate learning and publishing industries today face a similar challenge since countries with emerging economies – including India and China – are doing 'learning-related things' faster than they are.
It argues that the West must reduce its corporate learning 'missile gap' – and this means understanding the nature of creativity and genius; then using this knowledge to detect and encourage excellence in performance. The corporate learning industry needs to re-engage in lateral thinking – still competing but taking risks together.
When it comes to being successful at surviving the increasingly challenging issues surrounding global competition, Charles Darwin's writings teach us that it's not the smartest, the 'best' or the wisest who'll survive the current economic challenges. Nor will it be the best trained trainee or the best taught student. Rather, those who survive are the most adaptive – in other words, the digital content that will survive will be designed to adapt to new learning delivery technologies and devices.
For further discussions on this topic, visit: http://gnstx.gr/fyv