ME Construction, the London-based specialist refurbishment contractor, has become one of 250 companies nominated by the Government to lead Britain's economic renaissance.
Leading business figures and organisations have provided their nominations for these companies – collectively known as the Accelerate 250. Members of the Accelerate 250 are intended to represent the UK's so-called 'vital six per cent' of businesses that create more than half of the nation's new jobs by changing industries and creating new markets. The inaugural meeting of the Accelerate 250 was held in Liverpool at the end of June. Drawn from a range of sectors across the UK, each Accelerate 250 member was chosen to serve as a representative of the nation's fast-growth firms.
Like the other 249 founding companies in this initiative, ME Construction was invited to join the group by both Lord Young of Graffham, the Prime Minister's Enterprise Adviser, and Sir Terry Leahy, the former Tesco Chief Executive.
According to ME Construction's Business Development Director, Paul Driver, "Apparently, we received our invitation join the Accelerate 250 because of our ability, as a company, to create change and innovate in our sector. This follows our appearance, last December, in the current Sunday Times' Fast Track 100 list – a list of the UK's 100 fastest growing privately owned companies.
"ME Construction works in the conservation, refurbishment, healthcare and selected new build sectors throughout London and the surrounding areas," he continued. "It concentrates on the delivery of small to medium-sized projects – typically, not exceeding £4.5m."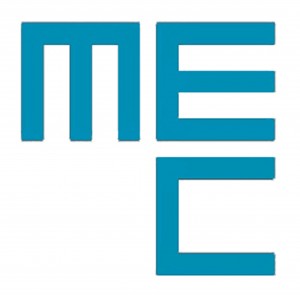 Dennis Barnard, ME Construction's Operations Director, commented, "Naturally, we're delighted to have been identified as one of the country's key firms, creating jobs at a time when the UK needs them most. So we're keen to contribute in helping Britain's business start-up community to think bigger, bolder and better – and help make Britain a global centre for industrial and commercial excellence in the coming years."
Formed some six years ago to deliver high quality projects in a professional manner normally associated with the larger industry PLCs, ME Construction aims to be professional and profitable, focusing on quality delivery. It does this by recruiting and retaining high calibre, committed and enthusiastic staff; maintaining an accessible, competent and enthusiastic management team, and demonstrating integrity through open, honest and collaborative teamworking to deliver its projects on time – and meet, if not exceed, customers' expectations.
"The secret of our continued growth and success as a specialist construction company – with a 52.57 per cent growth in annual sales over the last three years, to some £12.6m – is our customer-focused approach," said Paul. "Catering for our customers' specific needs, we tailor our service to suit their requirements – whether that's for careful and sympathetic conservation, stylish refurbishment, tasteful new build, or value-for-money efficiency in fulfilling healthcare projects."