ME Construction, the London-based specialist refurbishment contractor, has been helping to create a lasting legacy from the London 2012 Olympic Games by building the recently opened Institute of Sport, Exercise and Health.
The Institute, based in London's Tottenham Court Road and officially opened by Lord Coe, aims to treat elite athletes, NHS patients and fitness conscious Londoners.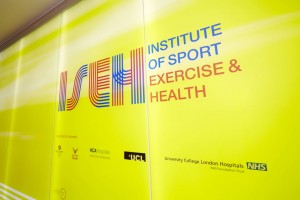 Its work involves researching injury prevention and care. According to Lord Coe, the Institute will not only deliver excellence in injury prevention and management for elite athletes but it will also offer the same level of care to amateur sportsmen and women – many of whom will have been inspired by what they witnessed in last summer's Olympic and Paralympic Games.
The Institute of Sport, Exercise and Health is a partnership between University College London Hospitals NHS Foundation Trust, the British Olympic Association, the English Institute of Sport and the HCA private hospital group.
The Institute's director, Professor Fares Haddad, has commented that inactivity – rather than obesity – is the 'biggest threat to wellbeing'. Building the Institute certainly kept ME Construction teams active.
Paul Driver, the firm's Business Development Director, explained: "It was a 'fast track' project – comprising a comprehensive fit-out refurbishing of two floors of the address at Tottenham Court Road – and it was completed in just 24 weeks.
"Moreover, like any project, there were changes along the way – which meant that we had to be flexible as well as proactive in our approach to, and management of, the project.
"From both a professional and sport-loving point of view, we're delighted with the results," he added. "We trust that the Institute's work will benefit all of the UK's sportspeople but, especially, we're hoping that it will help boost Britain's medal tally in the forthcoming Rio Games – and beyond."