The global vendor of online and mobile learning content management and digital repository solutions, eXact learning solutions, has been shortlisted for the 'Best Learning Content Management System' at this year's Best of Elearning! Awards.
The Awards, which are organised by Elearning! Media Group and decided via readers' industry professionals' votes, are being presented at the 'Enterprise Learning! Conference & Expo' on 26th September, which are taking place at the Hyatt Regency, in Irvine, CA, USA. This year, there are 73 product finalists named – an increase of 15 on last year's figure – in 21 categories.
In this year's learning content management system (LCMS) category, eXact learning solutions' eXact LCMS is one of the three shortlisted systems and is the only one from Europe. Each finalist will be honoured for excellence and the top vote-getter in the category will be named the winner.
Readers, practitioners and community members nominated and voted for products and solutions via Elearning! Media Group's online ballot. All ballots were cast between 15th May and 1st August 2012. Each ballot was reviewed and validated by the editorial team. All vendor ballots were voided.
"Every finalist is a winner in the Best of Elearning! Awards," commented Catherine Upton, group publisher of the Elearning! Media Group. "Given the high volume of votes and the number of nominated products, every one of these solution providers should be proud to be honoured for excellence. The Best of Elearning! Awards programme formalises the informal 'word-of-mouth' referrals practised in our industry.
"According to our survey, 85 per cent of professionals have personally recommended a learning solution to a colleague over the past 12 months. And 61 per cent agreed that award recognition impacted their buying decision," she said.
"Our industry is experiencing a period of innovation and transformation," commented Jerry Roche, editorial director of the Elearning! Magazine Group. "The introduction of new social, mobile solutions and learning and talent software is reflected in the number of honorees in this year's Awards."
Comment: Industry awards can be two-edged swords. On the one hand, the recognition that these bring are important – for market positioning and brand recognition as well as for staff morale. However, more often than not, the award winners are self-nominated – which may blunt the cutting edge of the award's 'objectivity'.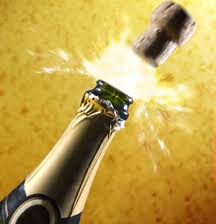 Thankfully, the Best of Elearning! Awards are based on the nominations and votes of 'readers, practitioners and community members' rather than the vendors themselves. Under these circumstances, an award is a definite accolade – and even to make the shortlist is a worthwhile achievement.