Not content with putting its labels through demanding product testing, leading UK manufacturer of labelling solutions, Silver Fox®, is now subjecting its labels to long-term accelerated ultra-violet (UV) weathering.
The test, being conducted by the independent test laboratory, Materials Technology Ltd, in accordance with ISO 4892-3 Method A cycle 1 (outdoor simulation), covers Silver Fox's:
·         Fox-Flo® zero-halogen tie-on cable labels
·         Endurance® Pipeline ID tape ISO 14726, in various background colours
·         Endurance® Pipeline ID Tape BS 4800, in various background colours
According to Materials Technology, accelerated UV weathering can have a number of effects on exposed samples – for example, changes in colour. Other effects, such as surface chalking, can also result in apparent colour changes to the samples and in some extreme cases even disintegration.
Its interim report on the Silver Fox® labels, states: 'Testing has been performed for a 6000 hour period. This is considered to be a long duration test and is the longest test period over which we have ever tested a product – exceeding, for example, the testing of decking products that are used in the Middle East.'
'For label products, the legibility of any printing is one of the most important characteristics and, in this work, the legibility of the printing has been assessed against any other changes that have occurred. In general, the legibility has remained very good despite any other changes.'
In the samples where information was printed on them, such as the Fox-Flo labels, the legibility remained clear and distinct.  
Nick Michaelson, CEO of Silver Fox®, commented: "Truthfully, we're delighted with these results. We always test the finished final printed product – rather than, for example, the components that go to make the finished product. Ultimately, we do this because this is what is going to be out there and used every day on a wide variety of projects all over the world."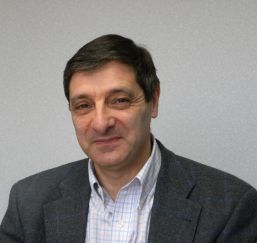 "In addition, we're testing a wide range of coloured labels – not just a colour, such as white, which is less likely to discolour over time."
"Although the tests aren't yet complete, these are very encouraging results for our labels," he added. "We don't know of any other label manufacturer that's subjected its products to such intensive testing – so we're delighted with how well Silver Fox® labels are performing."
"No wonder our labels are increasingly becoming the first choice for engineers working in the Energy, Power, Rail and Data & Telecoms industries worldwide," he said.