The UK-based labelling solutions manufacturer, Silver Fox, has had its labels independently tested following safety concerns over a competitor's labels.
The tests – carried out by the Interscience Fire Laboratory (IFL), in Gosport, Hampshire – relate to the International Maritime Organisation (IMO)'s Smoke and Toxicity Test and to tests for minor materials in BS 6853:1999 and non-listed items in LUL 1-085, as required by London Underground Limited (LUL). The tests show that Silver Fox's Fox-Flo® Low Smoke Zero Halogen Tie-On Cable Labels ably meet modern safety standards.
Nick Michaelson, CEO of Silver Fox, explained: "Although all label manufacturers can receive an LUL certificate, owing to the low weight cut-off criteria of 100 grams, we were horrified when we conducted our own internal test – of setting light to similar looking labels to Silver Fox's which are used extensively on LUL applications. We published the results in the form of a video, available on YouTube.
"As the video shows, the competitor's label starts to burn after only ten seconds and it propagates quickly, beginning to emit burning particles and black smoke. However, the Fox-Flo® label doesn't even start to burn after 45 seconds of exposure to a constant flame.
"Knowing the high quality of the material used in making our labels – and also knowing that our labels' IMO approvals corroborate this, we decided to put our money where our mouth was and independently test all four colours of our labels according to the LUL standards."
IFL carried out the tests on 3mm white polymeric sheet, which is used to make Silver Fox's Fox-Flo® labels. According to IFL: 'In our opinion, the results show that the material meets the requirements set for BS6853:1999 Table 7 Interior minor use materials of mass 100g to 500g Category Ia, Ib and II; BS 6853: 1999 Table 8 Exterior minor use materials of mass 400g to 2000g Category Ia, Ib and II, and LUL 1-085 Table 4 – Flammability and smoke emission requirements for non-listed items (Limited and dispersed usage).'
Nico Frame, Silver Fox's Marketing Manager, commented: "The IMO FTPC Part 2 – Smoke and Toxicity and the IMO FTPC Part 5 – Surface Spread of Flames tests were carried out on 1mm Fox-Flo® white and yellow labels. In both tests, these label colours satisfied the requirements of the current standards.
"Fox-Flo® labels have always saved users time and money," added Nick Michaelson, "and, now, we all know that they're incredibly safe as well."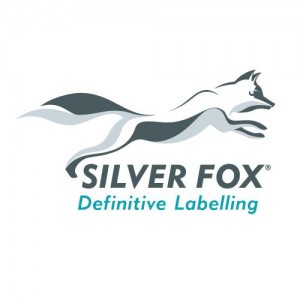 To find out more about Silver Fox and receive regular updates on its products and activities, subscribe to its free newsletter.