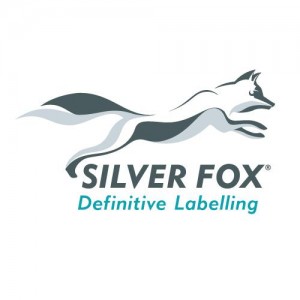 Silver Fox, a leading UK manufacturer of labelling solutions, has received renewed approval by Lloyd's Register Quality Assurance for the ISO 9001:2008 quality management system standard.
The ISO 9001:2008 quality management system approval has been renewed until June 2016 and applies to all areas of the business including Silver Fox's Labacus Innovator labelling software and technical support'.
"We first achieved ISO 9001 approval in 2004 and our quality assurance systems have continued to exceed the criteria for this standard each subsequent three years – when the time comes for Silver Fox to be reassessed," said Nick Michaelson, CEO of Silver Fox. "Achieving – and providing – quality in all we do is extremely important to Silver Fox," he continued. "This applies to our many ranges of labels, along with our thermal printer and Labacus Innovator label printing software.
"Among other things, we independently test our labels at recognised independent UKAS certified test laboratories in compliance with a number of different MIL and other standards," he said. "We've spent over 30 years developing our products, focusing on our users at every stage. Silver Fox delivers a complete solution – and our team works closely with clients to find the best solutions that are reliable, durable as well as being quick and easy to produce and apply.Our Standard software is free and other levels are available for free trial. Our customer service is exceptional and users have free access to our technical support team."
Silver Fox's solutions are designed and produced in the UK, and are in use worldwide. These solutions are available through the company's network of distributors; direct from Silver Fox's UK sales team or via online order.