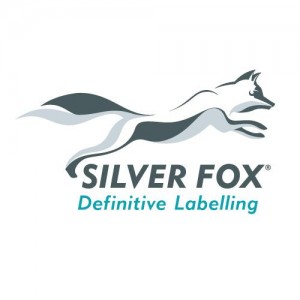 Silver Fox, the UK manufacturer of labelling solutions, has reported positive results from the most recent testing of its labels – for smoke and toxicity, as well as flame propagation. These tests covered IMO FTP Part 2 – Smoke and Toxicity and IMO FTP Part 5 – Surface spread of flames.
"Silver Fox labels are routinely used in the Oil & Gas, Power, Rail and Data & Telecoms industries worldwide," said Nick Michaelson, CEO of Silver Fox. "They're used in demanding conditions – where the labels can experience both high and low temperatures and, sometimes, are exposed to dangerous gases and other hazards. Consequently, it's important that the labels are tested thoroughly to ensure that they'll perform well under 'real world' conditions – and, indeed, out-perform their rivals."
Silver Fox regularly tests its labels at MoD, UKAS-certified and independent recognised test laboratories in compliance with a number of different MIL and other standards. The recent smoke and toxicity, as well as flame, tests were carried out according to the International Maritime Organisation standards for smoke and toxicity, along with flame propagation.
Other recently completed tests of Silver Fox labels include those for low temperature (to ensure that the labels are serviceable in temperature as low as minus 40 degrees Celsius) as well as for hydrogen sulphide (H2S) and ultra-violet (UV) light exposure.  The Tests were:
MIL-STD-810F Method 502.4 – Low Temperature -40°C

H2S Sour Gas Exposure (2% H2S)

ISO 4892 part 3 cycle 1 (UV Weathering)
In all tests carried out on its labels, Silver Fox tests the finished, printed label – and not just the material on which it is printed.
"These tests are expensive but, at Silver Fox, the commitment to offer the very best materials and back these up by independent tests is relentless," said Nick Michaelson. "It is all part of our on-going resolve to do all we can to enable and empower our customers to turn time into profit."