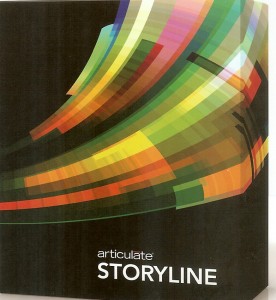 Anticipating the imminent launch of Articulate Storyline – which claims to be the latest in desktop authoring tools – Omniplex, the e-learning solutions provider, has scheduled the first training courses relating to this tool.
According to Helen Smirthwaite, Omniplex's Community Manager, Omniplex has already sold a number of licences for Storyline – in advance of the product's launch. This suggests that, just as the Articulate Studio suite of products is continuing to gain popularity as the e-learning developer's authoring tool of choice, so Storyline will become a market leader among those who want even greater functionality from their authoring tool.
Omniplex, which is the only certified trainer for Articulate products, including Storyline, in the UK, has organised a Storyline training course for 25th to 27th April. Further details of this and subsequent Storyline training courses can be obtained from Helen Smirthwaite, at Omniplex (mailto:helen.smirthwaite@omniplex.co.uk).
Comment: Storyline is a standalone desktop authoring tool that provides e-learning authors with greater flexibility and advanced features while maintaining the ease of use of the Articulate Studio and PowerPoint products. It has been designed to be particularly suitable for those who are developing learning materials for delivery via mobile devices. It will be able to publish iOS-compatible output via HTML5 – although, since various browsers support HTML5 to varying degrees, there is still some development work to be done on the product and this will be affected by browsers' technological developments.