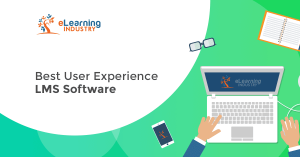 The network-based media and publishing company, eLearning Industry, has published a list of the current top 20 learning management systems (LMSs).
Heading the list are:
Looop – the chosen platform for companies including ASOS, Sky, Startupbootcamp, MoneySupermarket and Financial Times.
Learn Amp – a Learning and Engagement Platform that helps to find, upload or create learning and track a team's progress.
Agylia – a mobile, flexible and global LMS that enables learners to access digital learning on their preferred devices, wherever they are, whenever they need it.
Skolera – a unified learning platform that allows teachers to deliver streamlined, integrated learning to learners, and can interact with students and parents.
Others on the list are, in order of precedence: iSpring Learn; MATRIX LMS; NEO; Bolt; TalentLMS; Unicorn LMS; Skillcast LMS; Docebo; Totara Learn; UpsideLMS; Learndash; DynDevice; Litmos; Moodle; Open edX, and Brightspace.
These placings result from analysing the LMS reviews submitted to eLearning Industry in its capacity as the world's largest online community of e-learning professionals.
Christopher Pappas, owner and founder of eLearning Industry, commented, "Each of the user reviews has been verified – to make sure it's a genuine review by a genuine user of that particular LMS.
"In addition to publishing the 'league table' of the top 20 LMSs, the eLearning Industry site also makes these reviews available to readers – so that they can check our reasoning for themselves. We believe that this makes the whole process as transparent as possible."
The position of each LMS in the 'league table' is determined by each LMS's:
System Usability Scale: The most widely used and validated metric for measuring ease of use.
Perceived Usefulness: The degree to which a user considers that the LMS maximises their work performance.
Net Promoter Score (NPS): The metric that quantifies, via a one-to-10 scale, how much users are likely to recommend the product.
"As a knowledge-sharing platform to help e-learning professionals connect in a safe online community where they can stay up-to-date with the latest industry news and technologies, we believe that publishing this list is a valuable – and much-needed – initiative," Pappas added. "Hopefully, our community members will agree.
"If so, we have plans to make this list a regular – if not constantly updated, continuous – publication.
"There are, currently, well in excess of 1,000 LMSs on the market – and that number continues to grow – so it can be a daunting prospect to have to find the 'right one' for your organisation," he said. "Hopefully, this list will provide at least a few shortcuts for potential LMS-buyers."
The list of the current Top 20 LMSs is available via eLearning Industry's website.