A recent study, by Dr Guy Bohane and Professor Yvonne Guerrier, from the University of Roehampton Business School, has highlighted concerns about young people's vulnerability to gambling addiction by participating in casino gambling. In addition, looking at those who work in the casino industry, the study also raises concerns about the impact of unsociable shifts; work/life balance; quality and quantity of the staff's social life, and the 'normalising of gambling over extended periods'.
The study, commissioned by the Southlands Methodist Trust, looked at the social impacts of a UK local, provincial casino – in Luton – on key stakeholder groups. It examined stakeholders' perceptions and attitudes to casino gambling, especially in the era following the introduction of the Gambling Act 2005.
In general, casino staff saw their role as 'managing the customer experience' and agreed that this was challenging to achieve through shifts lasting many hours, while the casino is open around the clock. Moreover, they acknowledged that they were paid to manage their own emotions for the benefit of the customer – especially where these customers consumed alcohol and/or were 'problem gamblers'.
Some staff explained that the introduction of 24 hour opening, while regularising shifts, made it difficult for them to socialise outside of work and maintain friends who weren't work colleagues too. Nonetheless, they viewed the casino as highly successful both as a venue and for Luton economy. None of them considered that casino gambling had a major effect on the needy and those at risk within the community, such as those with existing debt problems.
Commenting on the study's findings, the Rev Jenny Spouge, chaplain to the Casino in Luton, said: "While working in a casino – especially one that's open 24 hours a day – provides a number of challenges for the staff, they also have to cope with all the other pressures and problems that affect anyone in the workplace. This includes relationship and family issues, along with money worries and coping with 'officialdom'.
"It's a privilege to be able to offer words of advice and comfort, as well as more practical help to these people as they experience the ups and downs of life," added Jenny, who is looking for more volunteer chaplains to work a couple of hours a week to provide more cover for the 24/7 Casino. For more details of these opportunities, contact Workplace Matters (WM).
Jenny is chaplain to the casino under the auspices of WM, a charity which has over 50 years' experience of taking Christian values into the workplace, including providing chaplaincy to a wide range of organisations within the private, not-for-profit and public sectors, For more than four years – at the invitation of The Rank Group, which owns the Luton casino – Jenny has been following the principles of WM, providing expertise in pastoral and spiritual care in the workplace to anyone, regardless of faith or gender.
WM's Chairman, Alan Harpham, recognises that faith is entwined with every aspect of community and working life. He commented: "I believe chaplaincy's basic principle is to provide an independent and confidential 'listening ear', encouragement and mutual support to all.
"Some people are now at least two generations from having any first-hand church experience. A regular encounter with a WM chaplain may be their only experience of 'church'' and the care Christians try to provide."
Dorothy Thornhill, the elected Mayor of Watford and WM's Vice Chair, added: "Chaplaincy is the church's tangible presence in the workplace – bringing closer to God the 60% or so of the population who say they 'believe' but don't attend church."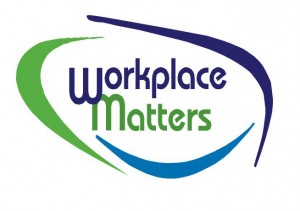 Workplace Matters (WM) is an ecumenical charity which takes Christian values into the workplace. Among its chief activities is supplying workplace chaplaincy. Workplace chaplaincy provides expertise in pastoral and spiritual care in the workplace regardless of faith or gender to all employees. The basic principle of chaplaincy is to provide an independent and confidential "listening ear" encouragement and mutual support to all employees. It is a unique personal level of support that is impossible to get anywhere else. WM networks with a range of faith groups and networks and recognises that faith is deeply entwined with every aspect of community and working life.