Della Bradshaw, writing in the FT's Management section, in May 2013, reveals that 'the latest topic on the business school agenda is happiness'. She adds that "meaning" is the term used by Lee Newman, dean of innovation and behaviour at IE Business School in Spain. At Michigan Ross in the US, Jane Dutton, university professor of business administration and psychology, says it is about "human flourishing". Christie Scollon at Singapore Management University describes it as "subjective wellbeing".
The nation of Bhutan was the first to try and measure Gross Domestic Happiness (GDH) as a contrast, but also adjunct, to Gross Domestic Product (GDP).  Many of its ideas are now being picked up and adopted by Western Governments and, hence, business schools too.
Della Bradshaw continues: 'However they describe it, they all agree that happiness makes good business sense. Moreover, employers and policy makers need to consider the happiness factor if they are to promote strong economies and profitable companies. Andrew Oswald, an economist at Warwick University in the UK, points out: "When people become happier they somehow find more energy. We don't know how they do it."'
While Business Schools can talk, research and publish about bringing meaning and purpose to people at work, Workplace Matters (WM),an ecumenical charity which takes Christian values into the workplace, is active in doing just that. It does it via supplying Workplace Chaplaincy – providing expertise in pastoral and spiritual care in the workplace regardless of faith or gender to all employees – and, through its consultancy arm, helping people to feel more valued in the workplace and so empower them to 'bring their whole selves to work'.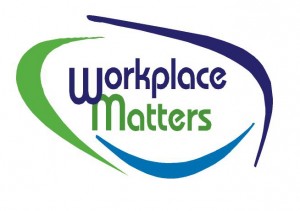 Many people in the modern world feel that their work isn't valued and that work itself has lost its value. They now find a tension between material dependency on the one hand and an inner spiritual desire on the other. With this has come a growing desire among an increasing number of people to find work where they can be themselves in body, mind and spirit.
Where organisations focus solely on profitability and growth, with performance driven through short term targets, people are seen as commodities to be hired and fired as business volumes fluctuate. The result is that people become motivated either by fear of job loss, or greed in the 'bonus culture'. Consequently, people don't feel they can be themselves at work and they become alienated.
So WM's consultants offer some new thinking to organisations and apply it in practical ways to overcome resistance to the word 'spirit' and misconceptions of what it means. WM consultant, Keith Williams explained: "We offer a collaborative partnership to leaders, using action research approaches to create a focus on purpose, experience and 'person'."
Williams explained these three areas by saying that, to be engaged and motivated, staff need to believe in the value of the work they do and what the organisation does overall. Next, when staff are at work they have – and create for others – an experience, either positive or negative, based on the way people behave to them and with each other.
Finally, Gallup surveys have found that only 20% of employees in large organisations felt their strengths were used every day and eight out of ten employees felt miscast in their role. However, the world's best managers treat people as individuals. They help individuals build their self-belief and confidence rather than use fear to drive them. They also recognise their personal needs and aspirations as whole people. People who have the opportunity to focus on their strengths every day are six times as likely to be engaged in their jobs and more than three times as likely to report having an excellent quality of life in general.
"Businesses need to adopt a broader measure of success and support it with a wider range of techniques and reporting tools," commented WM's Chief Executive, the Rev Dr John Scott. "It's important to develop businesses so that people thrive, customers are delighted – and, thereby, society is enriched. With WM's help, businesses can challenge 'conventional wisdom' and move towards a more social and engaging way of working. By concentrating on inspiration, relationships, ethics and knowledge – alongside finance – businesses' responsiveness to their ever-changing environment will improve and their performance increase."
WM's other main avenue of bringing meaning and purpose to work is via its chaplaincy activities. Its chaplains operate within the emergency services – in police stations, among fire and ambulance teams and so on – in the manufacturing industry; especially at Vauxhall Motors in Luton; in the 'town centre retail' environment, and at London Luton Airport, as well as with those living and working along the Grand Union and other canals. According to WM's Chairman, Alan Harpham, the basic principle of chaplaincy is to provide an independent and confidential 'listening ear', encouragement and mutual support to all employees. WM, which networks with a range of faith groups and networks, recognises that faith is deeply entwined with every aspect of community and working life. Alan commented: "We believe – and have evidence – that enabling people to be themselves at work in terms of body, mind and spirit makes them not only happier but more productive."